Documents required to apply for Visa to Singapore
Please apply with hard copies of all documents along with the original passport to our office
Duly completed Form 14A signed by applicant with 1 photograph affixed and signed across. (avoid marks on face)
(On form 14A name should be written exactly as on passport. i.e., Surname first & then Given Name)
Valid passport with at least six months validity on the date of Entry in Singapore.
Two passport-size color photographs (1 affixed on form and 1 extra photo unsigned) as per Photo Guidelines
Form V39A from Local Contact* + copy of EP/PR/NRIC/Singapore Passport
(Applicable only when visiting relative/friend/kin etc. at Singapore)
Bank Statements of last 03 months (if retired, may please provide the one where pension is credited)
Proof of occupation (as applicable – like 03 months' pay slip/Employment ID/GST/DIN/Student ID etc.)
Air Tickets, If any
Hotel Voucher, if any
Covering letter from the Applicant (Head of the family / person bearing the expenses of the trip – in case of family travel).
The covering letter should have the signatures with name, address, mobile number and email ID of the main applicant.
Authorisation letter (Annex-C) in case applying through Travel Agent/Representative
Additional documents may be required by High Commission, on case-to-case basis.
Note
The local contact must be either a Singapore citizen (SC) or a Singapore permanent resident (PR) who is at least 21 years old. If you are applying for an entry visa for business visit (attending business negotiations or discussions), the local contact must be acting on behalf of the Singapore-registered business entity. LOIs issued by your Embassy/High Commission may also be accepted, if you are unable to secure an LOI from a local contact to support your visa application for social and business visits.
All documents in Hindi, including official notes, should be translated into English language and notarised.
Visa Fees
Visa Fee – $30 (SGD)
Service Charge – Rs 500
GST on Service Charge – @18%
VISA PROCESSING TIME
3 to 5 working days after the visa application has been submitted by the Authorized Visa Agent. This excludes weekends and public holidays.
Submission of documents to Authorized Visa Agent ► Agent to submit documents to High Commission online ►Processing time ► Result of Visa
Photo Guidelines
Taken within the last 3 months
Clear and in focus, 35mm wide by 45mm high, without any borders
In color taken against a plain white background without shadows
60-70% face (from head to chin).
Matt or Semi Matt finished
Avoid white headgear and plain white clothing (headgear worn in accordance with religious or racial customs is acceptable but must not hide any facial features)
Full face with the upper shoulders visible, facing forward with eyes open
Hair must not cover the eyebrows or the eyes
Even exposure (must not be taken under direct lighting)
Spectacle frames must not cover part of the eyes
Spectacle lenses must not reflect or glare
For more Specific details please visit Photo Guidelines
May please call for further clarifications, if any
Sunil B Satyawakta
Sukesh Bahadur
Payment Options:
(A). QR Codes for SBI and HDFC banks for online transfers
SBI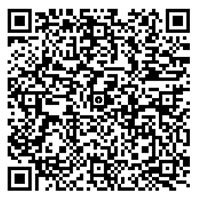 HDFC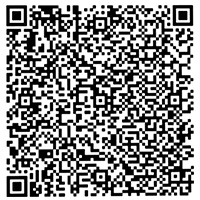 (B) Details for Bank Transfers:
NAME OF ACCOUNT HOLDER – CIVICA TRAVELS PVT.LTD.
HDFC BANK A/C NO. 0078 2560 004385
IFSC CODE: HDFC0000078
BRANCH: M.G. MARG, HAZARATGANJ
LUCKNOW
SBI A/C NO. 5628 4003 251
IFSC CODE: SBIN0060284
BRANCH: VIDHAN SABHA MARG
LUCKNOW